King Arthur - outdoor theatre 1.30 pm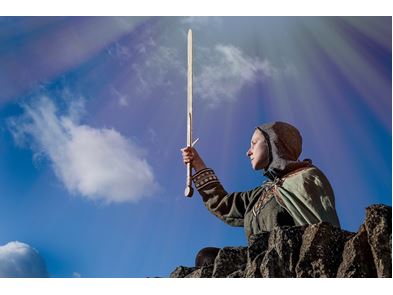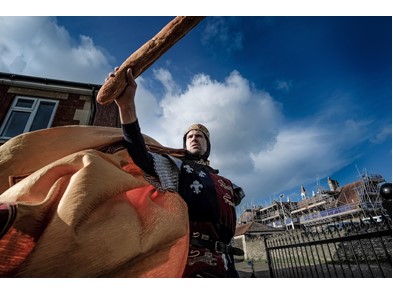 Description
This show was previously booked for 25 July and has been moved to Saturday, 14 August.
King Arthur - A fun and farcical family adventure by The Last Baguette
Somewhere in England, a long time ago, a very, very, very long time ago. So long ago that nobody quite knows whether it happened or not. Or where it happened or not.
A boy pulled a sword from a stone and became King. A story of the old world, with knights, wizards, mist, and magic.
This fun and farcical adventure is a deliberately anarchic and anachronistic re-telling of the Arthurian Legend with live music, physical comedy and lo-fi acrobatics.
Suitable for ages 6+
Please note that this is a family event taking place outdoors at Beech Hurst Park, Weyhill Road, Andover. This event will take place whatever the weather, excepting severe storms and tempests! Please bring suitable clothing to respond to the weather, whether that be hot or cold temperatures, wet or dry. Please bring your own picnic chairs/portable seating.
The Last Baguette make entertaining, accessible and eccentric work for family audiences, and are resident artists at Pound Arts, Corsham. The company was formed from a shared love of theatre, bakery and humour in Paris by graduates of the Philippe Gaulier and Jacques Lecoq schools.
Directed by John Nicholson
Event Details
Address:Beech hurst Park
Weyhill Road
Andover