Make Your Own Paper Cactus Garden - part of the Chilli Fiesta Day 12.30pm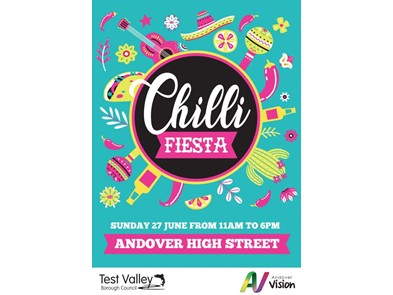 Ticket:FREE - but must be pre-booked
Description
What more could you want on a Chilli Fiesta Day than your very own cactus garden? Although spiky and wonderful looking these cacti will be hand made by YOU! With our friends from The Artroom to help you, you will create some super paper craft cactus, in hand painted pots, that will look amazing on any table as you tuck into tacos, chilli, or enchiladas.
Suitable for 6-year-olds and above or younger with parental help
The workshops will take place at 11.30am, 12.30pm, 1.30pm, 2.30pm, 3.30pm and 4.30pm. Each workshop will take approximately 30 minutes.
This event is free, but needs to be pre-booked by telephoning The Lights Box Office: 01264 368368 10am - 2pm Mon - Sat
This event will take part in The Guildhall and is part of the Chilli Fiesta. This event has limited numbers.
Event Details
Address:The Guildhall
High Street
Andover
Ticket:FREE - but must be pre-booked