Bon Giovi
Standing arena event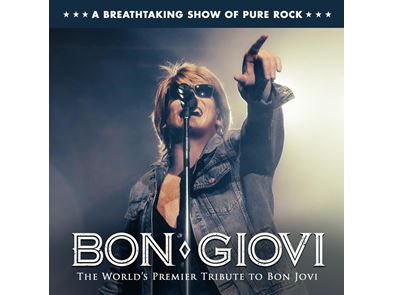 Description
Bon Giovi are the world's premier look-alike and sound-alike tribute to the New Jersey rockers Bon Jovi.
Formed in August of 1999, with over eighteen years UK and International touring experience as a and and nearly three times that combined from individual members, this act is without compromise one of the best tribute acts on the circuit today.
Please note that this is a standing arena concert.