Buble Meets Sinatra: The Showdown!
Main auditorium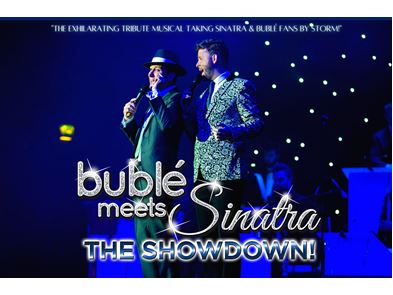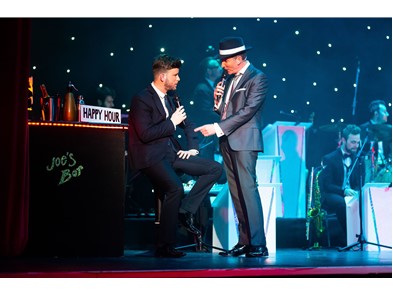 Book Now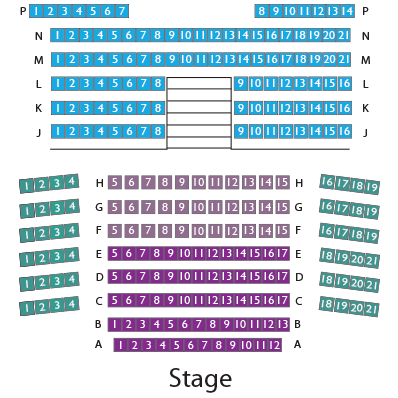 Description
Following their previous sell-out visit, don't miss the exhilarating tribute musical taking Bublé and Sinatra fans by storm.
Bringing you all the hits, supreme vocals, excitement and fun of the two idols inside a unique storyline backed by a full live band.
Finding himself in the modern world, Frank is shown how things are done these days. Hanging out with Michael Bublé, the two superstars face off as their worlds collide in an electrifying evening of all their greatest hits within a unique storyline featuring plenty of laughs. Ably supported by the virtuosic fully-live Capitol Band featuring musicians who played on Michael Bublé's 2022 latest album 'Higher'. So, get ready for a thrilling night out with the two idols…and let the showdown begin!
"Such an inventive show, but what really impressed the audience was both singers excelled in their interpretations of Frank Sinatra and Michael Bublé" Reporter, Your Harlow
CAST: Stars the acclaimed Kevin Fitzsimmons ("a flawless, must-see 'Sinatra'" says the Sinatra family's Europe representative) and award-winning Michael Bublé impressionist Luke Hingley (endorsed by Michael Bublé himself!).
"Captured Sinatra's suaveness & charisma and you could imagine Frank, himself, was singing" Life Magazine
"There are times I thought it was me!!!" Michael Bublé
Book Now
Show

seating plan