4 Fun Fridays present The Pretty Sure Tour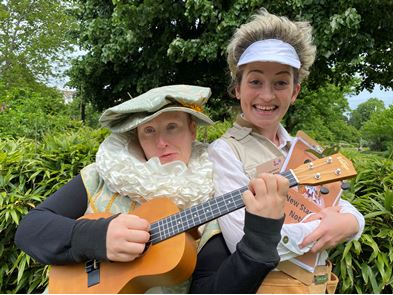 Description
Ever wondered what Jane Austen's gossip mag of choice was? Is there any practical benefit to a handful of river ooze? How many Anglo Saxon jokes can you really cram into a 40 minute tour? Discover all this and more in a comical live musical experience you won't forget!
Accompanied by her multi-talented and underappreciated colleague Joy, let newly appointed tour guide Wanda, unlock local secrets of the past to amuse you, bemuse you and confuse you. Explore some key locations of a (potentially) bygone era but remember this is a walking tour so be prepared to stretch those legs!
Friday 12 August, 12noon & 2pm
Friday 26 August, 12noon & 2pm
Capacity 20
Meet at Time Ring to Wanda!
Places are free but must be pre-booked by calling The Lights Box Office: 01264 368368 10am-5pm Mon-Fri and 10am-2pm Sats.